23.01.2023 B&B Attachments offers CFTS accredited Thorough Examination
---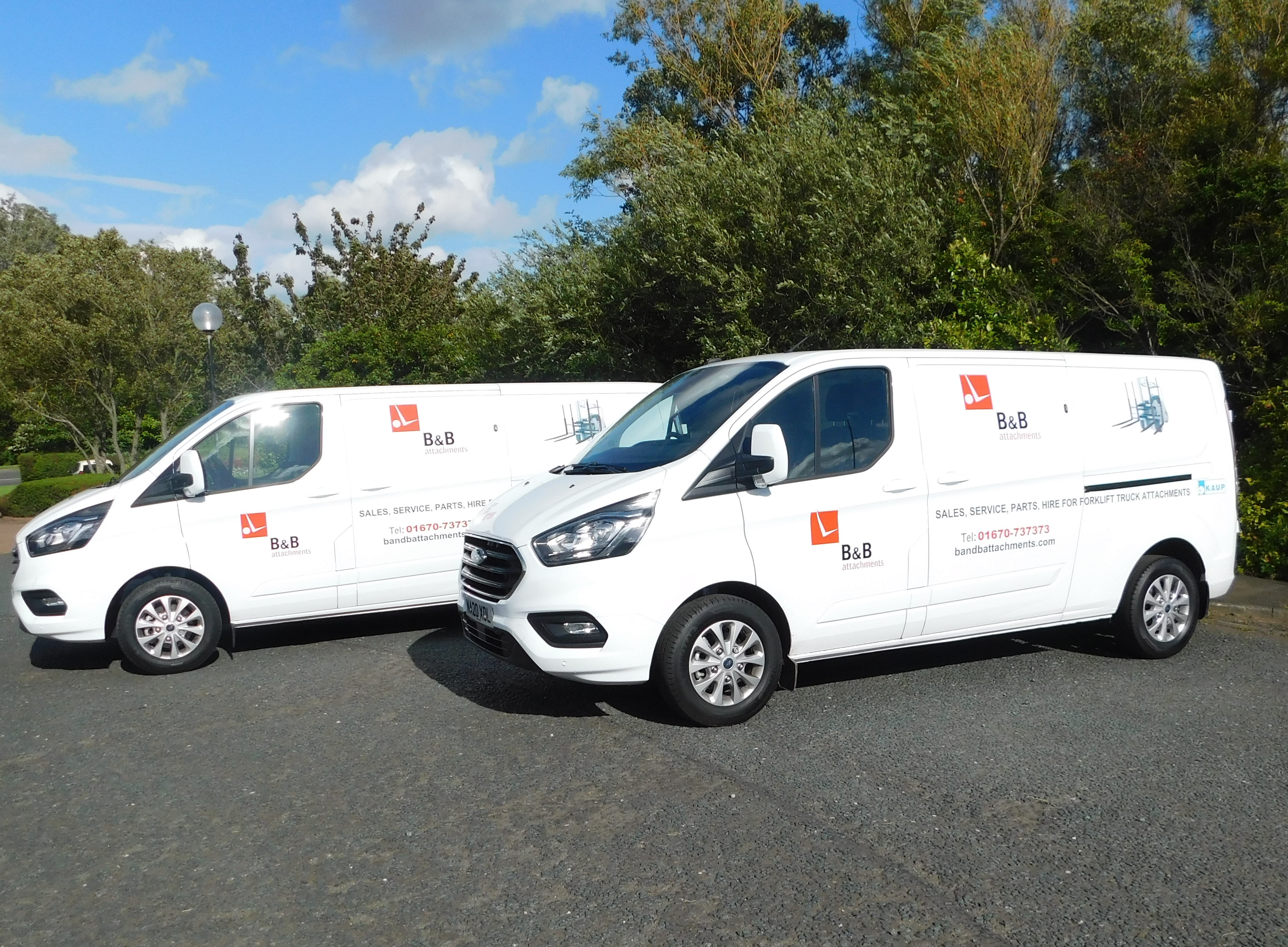 Leading specialists in material handling solutions, B&B Attachments provides CFTS(Consolidated Fork Truck Services) accredited Thorough Examination inspections as part of its service offering. Its team of fully qualified service technicians, located throughout the country, are trained to perform Thorough Examination, and provide UK companies with legislation compliance.  
The Lifting Operations and Lifting Equipment Regulations 1998 (LOLER) were introduced to place duties and responsibilities on people and companies who own, operate, or have control over lifting equipment.
The LOLER Regulations require that all lifting operations involving lifting equipment must be properly planned by a competent person and carried out in a safe manner. It also requires that all equipment used for lifting is fit for purpose, appropriate for the task, and suitably marked, with its maintenance recorded and defects reported. LOLER also states the requirement for Thorough Examination and Inspection, which are key requirements of the regulations.
A Thorough Examination is a detailed examination of the lifting equipment by a competent person to detect any defects that are, or might become, dangerous. Methods of the examination includes visual examination, functional checks, and measurements of wear. Equipment owners must ensure lifting equipment (including lifting accessories) undergoes a regular Thorough Examination by a competent person within the specified timescale.
B&B's attachment specialists have been fully trained and certified by CFTS to provide Thorough Examinations for forklift attachments. They have practical and theoretical knowledge and experience of lifting equipment, enabling them to detect defects or weaknesses and assess how critical they are in relation to the safety and the continued use of the attachment.
B&B's trained specialists will attend your site and carry out a full inspection of your attachment(s) and leave you with a detailed report of the Thorough Examination.  If repairs or maintenance are identified, B&B offers a competitive maintenance service, backed up by its dedicated parts division, to ensure repairs are completed quickly and to the highest standards. B&B also carry out inspections on all its rental attachments, so you can rest assured that your attachment(s) are safe and compliant.
Forklift attachments must be thoroughly examined by a competent person at least every 12 months, and often more frequently (every 6 months) depending on conditions of use. Or in accordance with an examination scheme drawn up by a competent person.
Ensure you meet the requirements and that your 'Thorough Examinations' are carried out to the highest possible standards by scheduling inspections in line with regular maintenance of your attachments. Book your Thorough Examination today by contacting B&B's service department on 01670 737373 or e-mail us at service@bandbattachments.com